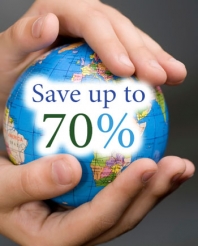 ContactsforLess.ca is the very first of its kind in the world, just for Canadians. Contact lenses at a great price and we give away 51% of our profits to the non-profit that you choose. Save money on your contact and we give away our profits to causes such as human rights, child labour, environmental protection and much more.
hey Canada, ContactsforLess.ca donates 51% of its profits, while you save big money on your contact lenses.
www.contactsforless.ca/donate-to-save-the-planet/
Show for your contact lenses NOW!
www.contactsforless.ca/shop-for-contacts/