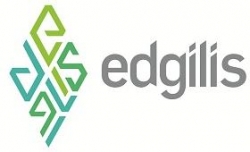 Singapore, Singapore, February 01, 2013 --(
PR.com
)-- Singapore-based staff members gathered last month in a celebration of Edgilis' sixth anniversary. Opening the event, Edgilis' CEO Julien Arnaud thanked the staff for their contributions to the success of the company. "Edgilis is a people business, and I would like to thank our collaborators in all areas of the company for their hard work, enthusiasm and dedication over the past year. It is a combination of our colleagues' technical excellence, good regional footprint and brand recognition that contributes to our success, despite the challenging economic environment," said Julien.
He added: "During the year, we were delighted that Mr Brian Wong agreed to join our Board of Directors. Brian's deep understanding of the transportation industry globally, together with his strong skill set in the industry, complement our existing Board capabilities. We look forward to working with Brian in the coming years."
Brian Wong also addressed guests and shared his keen excitement over the company's business prospects. "We are fortunate to enjoy a strong presence and recognition in this part of the world working closely with our clients and partners on some truly high profile projects," Brian said. In Singapore, these include iconic projects such as the Marina Coastal Expressway, the Sentosa Gateway Tunnel, the Tuas West MRT extension and the Downtown Line MRT. Regionally, Edgilis is involved on the Chennai metro project, the Brunei airport modernization and the Abu Dhabi Al Saalam tunnel.
Despite the difficult times, 2012 was another successful year for Edgilis. With new deals signed in Singapore, Malaysia and the UAE, the company confirms its position as Singapore's leading provider of system assurance consulting services. These contracts were awarded from various international engineering and construction companies mostly working on rail and road projects.
"Edgilis continues to thrive in Singapore and the region, despite the difficult times facing us all. Locally, we are upbeat about the prospects offered by the recently announced Cross Island Line and the Jurong Region Line. Malaysia and Thailand will also offer many opportunities in the coming year," Brian said.
The services delivered by Edgilis include Independent Risk Assessment, Reliability, Availability, Maintainability and Safety (RAMS) consulting, Electromagnetic Compatibility (EMC) studies, Independent Software Assessment (ISA) as well as other specialized risk and safety studies.
About Edgilis
Founded in 2006 and headquartered in Singapore, Edgilis is the leader in opportunity consulting. Providing a wide range of services to a diversified client base that includes multinationals, technology blue-chips and governments, Edgilis has expanded globally and across a variety of industries including electronics, energy, environment, finance, infrastructure and transport. Helping leaders "Envision, Enable, and Execute," Edgilis brings entrepreneurial spirit and technological acumen to realize new opportunities on behalf of its clients worldwide.
In recognition of its role as an opportunity creator in South East Asia, in 2009 Edgilis was presented with the International Headquarters Award by the Economic Development Board of Singapore (EDB). Later in 2010, Edgilis emerged as one of the Top Finalists of the Emerging Enterprise Award, which recognizes outstanding small and medium enterprises in Singapore.
For more information, visit www.edgilis.com.