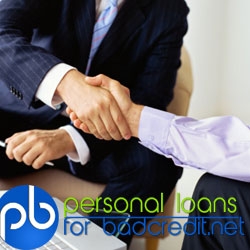 Atlanta, GA, February 07, 2013 --(
PR.com
)-- PersonalLoansForBadCredit.net has launched a new version of its comparison service. This most recent release of its online application form is linked to an even wider variety of bad credit loans companies and can be accessed 24 hours a day from any computer.
Applicants from the UK, US and Canada may use the online application to benefit from the
free service in order to compare loans
, lenders and receive a fast shortlist of potential matches when approved. The would-be borrower is able to then review the search results to select a lender and a loan. If an individual finds a lender and loan which they want to accept, they are able to receive payment directly into their checking account. On average, funds can be received within 24 hours, although some lenders are able to transfer the monies in an express service of one hour or less.
A major difference between this release and previous incarnations of the PersonalLoansForBadCredit lender database is the increase in number and quality of featured lenders, many of whom are household-names and highly respected. Others that operate online only have made available to users of PersonalLoansForBadCredit competitive rates and unique personal loan options unavailable offline.
Additionally, all of the lenders featuring within the site and through its new database are bad credit specialists. In practical terms, what this means for consumers is that all applications are considered exclusively dependent on the information provided within the online form. The site is confidential, private and secure.
PersonalLoansForBadCredit.net made the announcement
in the following statement.
"PersonalLoansForBadCredit.net is ready to give consumers access to a very convenient way to compare up-to-date information on personal loans online, without needing to go through the inconvenience of phoning, faxing or visiting many storefront lenders. Our new database and personal loan comparison service features more lenders, more products and now more choice. Spending a short time completing out application form can be time very well spent for those applicants whose details are selected by lenders for approval of personal loans. Customers are invited to sample the service, without any charge."
PersonalLoansForBadCredit.net is not a lender. It is an independent loan aggregation specialist and consumer finance resource. Its remit stretches beyond being and lender-borrower introduction service, as the site also features a number of informative articles on improving credit scores, beating debt and combating bad credit.
In addition, the site also offers aggregation and matching services for payday loans, student loans, short term loans and other finance options for individuals with bad credit. The website also features an interactive Frequently Asked Questions ("FAQ") section where consumers can field questions directly to financial experts on a range of topics and receive impartial advice.
To apply for and compare bad credit loans, visit:
http://www.personalloansforbadcredit.net/