New One of a Kind Pet Career Training Course Offered at Hudson Valley Community College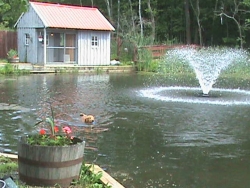 Albany, NY, February 13, 2013 --(
PR.com
)-- HVCC partners with P.E.T.S. Mary Lynn Gagnon, owner of Pet Estates Inc., and leader in the pet business field for more than 23 years are excited to announce a new vision for the pet world: The first pet career school for students called Pet Educational Training Services (P.E.T.S) beginning Saturday, February 23, 2013 at HVCC (Hudson Valley Community College) for students that are interested in a career working with pets.
"The course will be a great learning experience for students that want hands on experience working in and learning about the field of pet care with a special emphasis on starting their own pet care business," said Mrs. Gagnon. She and her husband Don Gagnon have been successful entrepreneurs in the pet industry since 1998. They are known for innovative designs for pet condos, townhouses, and suites for pets, treating the pet to a homelike non-caged environment which has attracted national media coverage including being voted 2004 "Best Pet Resort" in the Albany NY region.
Mary Lynn Gagnon states "My business always targets new ideas in the pet care world and this one-of-a-kind program gets students trained and ready to launch their new business and be a part of the region's fast-growing economy."
The HVCC course consists of 12 week classroom instruction with 54 hours of internship experience in pet grooming and working in a kennel/animal shelter environment and an opportunity to intern with veterinarians and wildlife rehabilitators.
The course will focus on many of the most commonly encountered issues, said Mrs. Gagnon. Safety, First Aid, CPR animal emergencies, interpreting medications, behavior modification techniques, warning signs of illness in pets, basic grooming, understanding wildlife rehabilitation. The students will also leave understanding the importance of a business plan, permits, insurance and marketing. Graduates of the course will be ready to enter the work force with a huge advantage over untrained workers and be ready to open their own successful small business.
It's not just for pets! Dealing with "Pet Parents", difficult clients, employees and co-workers takes trained communication skills and the crafting of custom designed kennels and environments and how to find the right supplies for your business to launch a profitable career in pet care. There will be networking mixers for students who successfully complete the course.
The P.E.T.S. course will provide an opportunity for people entering the job market giving them a competitive edge. The course is open to anyone, and is perfect for retirees as well as those that are unemployed or have other obligations, such as stay at home parents. She is currently working to offer it to junior and senior High School students.
Mrs. Gagnon also added that she also plans to offer scholarships for students in need of funding or those that do not have the desire to attend college. She also plans to have the school licensed in multiple states and offer a future licensed grooming school and the development of a separate Pet Employment Registry, offering a resource for Veterinarians and related business owners seeking to find and hire trained staff.
For more information:
Pet Estates Inc.
www.petestates.com
Mary Lynn Gagnon
518-663-5732
250 North Pole Rd.
Melrose, NY 12121
mpetestate@aol.com