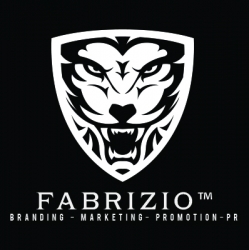 Brooklyn, NY, August 26, 2013 --(
PR.com
)-- Now their first signees, Poc Nation, B Coolin, Wall Street Ocean, ATO World Wide, Keiko the King, Yung Swagg, Kayy.Ohh, FloStorm have their September Tour ready to start.
POC Nation and all of the artists are not only getting a year long boost from VIP Music Records and Fabrizio™, they're getting to keep the money they make from the live shows and bookings in the USA and overseas, as will all VIP Music Records signees.
VIP Music Records and Fabrizio™ has already become a live music powerhouse. VIP Music Records have made agreements for collaboration with venues and production companies in the USA, Dubai, Abu Dhabi, South and Central America, to host concerts in 174 different venues.
The success for VIP Music Records and Fabrizio™ is taking an artist that doesn't have the means to tour but really wants to pursue their dream of getting on the road.
They're hoping that it's a long-term marketing thing, so that when they are out on tour, any bands they are playing with are hopefully talking positively about VIP Music Records.
Fabrizio Moreira explained how VIP Music Records will operate: "We want to find artists that need a leg up. We take them for a year, make a record with them, give them video money, give them a van, get a booking agent to help them get on the road, and hopefully find them another label that is going to house and better build them for the long-term."