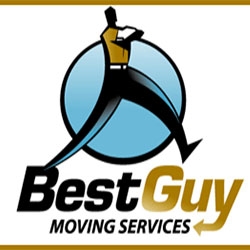 Bergen County, NJ, September 30, 2013 --(
PR.com
)-- BestGuy Moving was selected by commercial developer and art aficionado, Michael Shvo, to deliver a flock of epoxy, stone, and bronze sheep to the vacant LukOil gas station in Chelsea, NJ. Sixteen sheep sculptures created by the late French Surrealist sculptor, Francois-Xavier Lalanne, were tenderly and expertly shepherded from various galleries and private collectors by the BestGuy Moving Company and delivered to the abandoned filling station. Shvo recently purchased the lot with plans to build a luxury condominium high rise. He assembled the collection, dubbed Sheep Station, to exhibit until construction on the site, begins. Groundbreaking for the condominiums is slated for October 20, 2013.
Sheep Station isn't the first Shvo rodeo for BestGuy Moving. Based in Bergen County, NJ and serving the Tri-State area, BestGuy is Shvo's preferred source when it comes to transporting his collections. Regionally acclaimed for their packing and shipping expertise, Best Guy Moving has also delivered pieces of fine art to Sotheby's, and Christie's of New York.
Mr. Guy Drori, who has over fifteen years of experience in the moving industry, established BestGuy Moving Services in 2008. His team of professional movers packs, ships and transports, virtually any type of cargo—from art to yachts—locally, nationally and overseas.