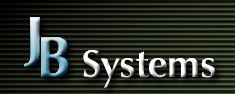 Atlanta, GA, October 01, 2013 --(
PR.com
)-- JB Systems, leading provider for the manufacturing and distributing of water filters, air filtration, oil and fuel filtration and high pressure gas filtration systems along with vacuum pump products has announced today that in response to the recent changes the Environmental Protection Agency has made to its air quality regulations for stationary engines, JB Systems is providing the Hilco vent mist elimination system which meets these new requirements.
Public concern over the effects of emissions from industrial sources has resulted in more stringent environmental legislation. A few of the EPA's Stationary Engine Regulation changes in recent years include adjustments to the National Emission Standards for Hazardous Air Pollutants (NESHAP) for Stationary Reciprocating Internal Combustion Engines (RICE), New Source Performance Standards (NSPS) for Stationary Compression Ignition (CI) Internal Combustion Engines and NSPS for Stationary Spark Ignition (SI) Internal Combustion Engines.
The Hilco Vent Mist Eliminator can reduce site emissions and is an environmentally-friendly solution to combat oil mist from the vents of high speed rotating equipment, such as turbines, compressors and reciprocating engines.
"Having a supplier like Hilco that gives us environmentally safe new products is what makes our job fun and rewarding. This new VME System is needed by many, and we hope our customers will allow us to help them," said Mike Franks, owner of JB systems. "Especially, considering the industry in which we work. It's our job to keep this planet as clean and healthy as possible for many generations of families going forward."
For over 36 years JB Systems has provided a complete spectrum of purification and fluid recovery products including water and air filtration, oil and fuel filtration as well as high pressure gas filtration systems and process vacuum pump products. Vacuum mechanical pump parts, heavy duty oil filtration systems, high pressure gas filtration systems, UV water clarification, air knife drying, and environmental products such as solvent recovery, coolant recovery and waste water elimination are just a few of the items that
Filtration and Vacuum Pump experts
, JB Systems has available.