When and How to Outsource: Internet Expert John Jonas Reveals Keys to Success on BYOB Podcast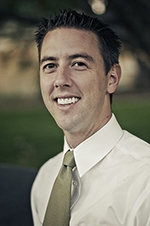 Salt Lake City, UT, October 21, 2013 --(
PR.com
)-- The Build Your Own Online Business Podcast focuses on nine core business elements to help online businesses succeed. Each week, these core elements are expounded upon as Jon Naster and Albert Hathazi interview internet business experts who share their secrets to online success.
Currently featured on the podcast is online entrepreneur and outsourcing expert, John Jonas. In his interview with Jon and Albert., Jonas shares the inner workings of his business and the major strategy behind his seventeen-hour workweek, and his seven-figure income.
"Success is not about having control over all the miniscule details of your business. It is about delegating. It is about knowing how to hire and train trustworthy people who are capable of getting your work done for you. Ultimately, it is about outsourcing."
John makes outsourcing simple. He lays out his system for delegating tasks to his employees and goes over what tasks to outsource. He also covers where to find employees, what questions to ask, and what qualities to look for when hiring.
John specifically recommends outsourcing to the Philippines. In his experience, the Philippines has the most reliable, capable, and honest workers. In addition, their English is, for the most part, impeccable.
Through outsourcing, he is able to spend his time doing what he loves best, which is spending time with his family and golfing. Though he could be living the four-hour work week, John actually chooses to work a seventeen-hour work week because it allows him to use his knowledge and creativity.
"Discovering what outsourcing could do for me changed my life- literally. I find satisfaction in teaching others what I have learned and providing tools to make the process easier because I want people to experience the life-change I have experienced because of outsourcing."
Since 2007, John Jonas has employed innovative methods teaching business owners how to increase efficiency and decrease cost by delegating labor to the Philippines. Jonas offers customized tools to hire, train, manage and pay Filipino employees through ReplaceMyself.com, OnlineJobs.ph, and Payments.ph.