Bank of the Future Conference Speakers to Present Ten Pioneering Case Studies on Electronic Funds Transfer Market and EFT Innovations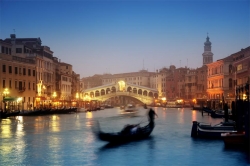 Venice, Italy, October 22, 2013 --(
PR.com
)-- The two-day conference aims to provide an integrated overview of a customer-driven, future-oriented bank, and the types of services, formats and communications channels required to guarantee success in tomorrow's market. What makes the conference so unique is that it brings together seasoned professionals from Russia, Europe and Asia with proven track records in electronic payments, mobile and social banking, online banking services and the deployment of IT innovations, enabling them to share their opinions and ideas.
Conference highlights include talks by Ersun Kutlu, Director of Sales and Channel Management at Aktif Investment Bank, Turkey, on the bank's winning Direct-Banking strategy and how the bank became a strong retail market player without opening its own branches, and by Gilberto Arredondo, Chief Commercial Officer at fastacash, a global platform uniting social networks and payment services, on the development of a successful electronic payment business.
Konstantin Abramov, Senior Business Development Manager at MasterCard Europe, will speak about the latest EFT market trends. Anton Pukhov, Member of the Management Board of Spetssetstroibank will be considering an area of particular interest for all financial market participants today, namely, the switch from price to service-based competition.
Talks will also be given by financial market IT solution designers from Diasoft, Intervale, and other participants.
Conference organizer, Unistream, will be talking about its own innovative solutions, including, among others, an electronic purse and new strategies for working with money transfer customers.
For more information about the conference program and terms of participation, visit www.futurebankconference.ru.