Novus Origo Awarded 5 Year Training Services Contract with the Veterans Administration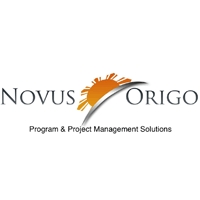 San Diego, CA, October 22, 2013 --(
PR.com
)-- Novus Origo LLC, a San Diego based Service Disabled Veteran Owned Small Business (SDVOSB) specializing in Management Consulting and Training Solutions Services, announces the award of a five (5) year contract by the Veterans Administration to provide Web Based Training Design and Development Services.
This five (5) year contract award authorizes Novus Origo to provide the Veterans Health Administration (VHA) with highly interactive web based training services in the areas of; Instructional Systems Analysis, Courseware Design & Development, Web Development & Graphics Design, Video Production & Course Animation, and Learning Management System services until September 16th 2018.
"We are very excited to be working with the Veterans Administration Medical Center (VAMC) to assist in the design and development of interactive training & web based self help courses that help to support veterans, service members and their families. As a Service Disabled Veteran Small Business, the Novus Origo team understands the specific needs and challenges faced by military members and their families. This contract allows a team of healthcare experts, instructional designers, and media specialist to come together to design and create critical training programs designed to support the specific needs of our military personnel and their families," says Paul Cevolani, President and CEO of Novus Origo.
"This initiative is closely aligned with the Veterans Health Administration's (VHA) Strategic Plan priorities to improve Veterans' mental health, to enhance the Veteran experience and access to health care, and to promote a Veteran-centric health care model and infrastructure," says Olen Pepple, COO of Novus Origo.
About Novus Origo
Headquartered in San Diego, California, Novus Origo is the leader in the next generation of hybrid service firms, dedicated to the success of our clients by designing innovative strategies, delivering integrated management solutions, implementing new processes & technologies, and providing organizational transformation & training services which result in improved operational performance. Our teams of professionals have extensive management consulting and training experience, and are responsible for developing the methodologies used by the leading consulting firms and we have incorporated that unique experience into the DNA of Novus Origo.
Novus Origo provides consulting services in the areas of; Information Technology (HRIT, Cloud, Cyber Security, SaaS, & ITO), Sourcing & Acquisition, Systems Integration, Operations Management, Organizational Transformation & Training Solutions, Business Process Management (Operations & Human Resources), and Outsourcing (BPO, HRO, RPO, and BPaaS) services.