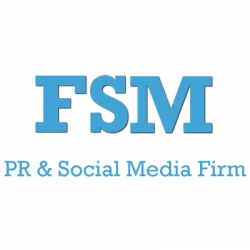 New York, NY, October 30, 2013 --(
PR.com
)-- Founded in 2003, boutique public relations firm, Allison Dawn PR, has re-branded as Full Scale Media, now located at 276 5th Avenue in Manhattan, New York. The company can now be reached at Tel: 212-537-9236 and Email: info@fullscalemedia.com.
Publicist and journalist, Allison Kugel, has joined forces with Business Development and Social Media Executive, Jared Kugel, to establish a full service PR Firm that offers multi-tier public relations campaigns. Full Scale Media offers clients
public relations
campaigns with services that include:
Media Placement Campaigns • Social Media Campaigns • Brand Strategy • Image Refinement • Strategic Alliances • Press Tours • Digital Media • Television Development
Practice areas include: Tech/Start-Ups, Health & Fitness, Personalities, Automotive and Niche Consumer Products/Services.
Allison Kugel has been named Creative Director of Full Scale Media and Jared Kugel has taken the position of Business Development & Social Media Strategies. Both are principals in the PR firm.
About Full Scale Media
Formerly Allison Dawn PR, Full Scale Media boasts the combined expertise and media relationships accrued from nearly two decades of combined public relations, social media and brand development experience. The company's triumphs have been significant across all media platforms.
The Full Scale Media team has refined an integrative approach to placing brands and personalities into the media fold. Full Scale Media understands that pooling its collective resources, outside-the-box thinking, and unending creativity are the keys to a client's success.
Visit
fullscalemedia.com
to view principal bios, case studies, areas of practice and a portfolio of the firm's public relations work.
Like Full Scale Media on Facebook
.