Molopro's President, Alejandro Delbrey, Announces New Website and Services
Molopro's President, Alejandro Delbrey, today announced their new website and services. The company, originally known for high-end SEO services is now offering more extensive online-marketing services such as social media management, reputation management, and online video services.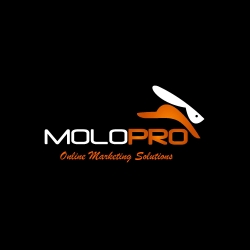 Ashburn, VA, January 24, 2014 --(
PR.com
)-- Molopro, today unveiled the company's new website and expanded service offering.
The Virginia based internet marketing company's expanded lineup includes larger SEO packages, Social Media Management, Reputation Management, Web Development, and Online Video services. The new offerings reflect Molopro's move towards a full-service internet marketing suite. To this end the company has also rolled out a completely revamped and secure website enabling customers to purchase services directly from their page via credit card. The new site showcases Molopro's web development capabilities and also offers customers their first look at the refreshed company logo.
The new website and service expansion are the latest developments in a string of company initiatives spearheaded by new owner Alejandro Delbrey. Since taking the helm in 2013, the Air Force Vet turned entrepreneur has successfully led Molopro to its position as one of the premier online marketing companies in the Washington D.C area.