Shelley L. Johnson Named to the Strathmore's Who's Who Round Table
Shelley L. Johnson, of Lacey, Washington, has recently been recognized as a member of the Strathmore's Who's Who Round Table for her outstanding contributions and achievements in the field of Healthcare Business Solutions.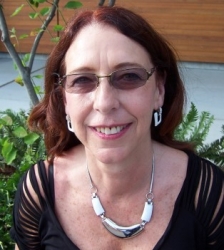 Lacey, WA, February 20, 2014 --(
PR.com
)-- Shelley L. Johnson is Senior Analyst at MaxIT-Vitalize Consulting, a leading information technology (IT) consulting group for the healthcare market. Ms. Johnson earned a B.S.N. at Linfield College and an M.S.N. at the University of California, San Francisco. Her field of expertise lies in Clinical Application implementation and optimization as well as systems development for data analysis to improve the quality of patient care and reduce healthcare associated errors and costs. In her free time, Ms. Johnson enjoys golf, hiking and bicycling.