Yvonne Yan Duan
Founder and CEO
Biography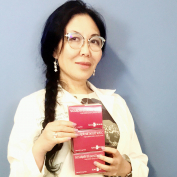 Yvonne Yan Duan is the founder and CEO of Renew Aesthetic Clinic LLC. She founded the company in October 2017. She has over a decade of experience in Aesthetic medicine. She firmly believes a combination approach of injectables, lasers, and regenerative treatments offers her patients the best cosmetic results.

Yvonne has more than a decade of injection experiences of Botox, Juvederm, Radiesse, and Sculptra as a Nurse Practitioner. In addition to her formal medical training and technical ability, Yan is known for her artistic sensibility and gentleness in approaching cosmetic injections resulting natural and pleasing results.

Yvonne has a very accomplished and diverse career in additional to teaching, nursing, and medical research. Business and entraperuship have been her most recent passion and pursuit. She realized very early on in business, starting and sustaining a medical practice takes much more than just a good clinician, it will take a CEO clinician to do it well. Under her stewardship, despite of the disruption of COVID-19, Renew has experienced tremendous growth in the short span of past three years.
Phone

971-470-3186

Website

www.renewaestheticclinic.com

Email

yan@renewaestheticclinic.com

Address

10029 SW Nimbus Ave
Suite 110
Beaverton, OR 97008
United States