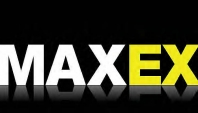 Having worked her way through the exciting hospitality world as a chef, Linda Kavanagh left the kitchen side of the business and transitioned into being a supporter for the industry - trading her apron in for the almighty press release. MaxEx Public Relations, LLC was formed in 1997 and has worked with over 300 Connecticut and New York restaurants to date, as well as a myriad of food, beverage, travel, and luxury brands.
A staunch proponent of laying down a strong foundation, Linda and her team make it a priority to prepare their clients for their close-up by implementing a robust online presence that includes comprehensive and streamlined web site content, proper online listings, social media management across all platforms, and consistent media placement. Through a variety of PR initiatives and the on-going process of staying relevant within one's industry, MaxEx PR creates campaigns that have room to grow, garnering attention beyond mainstream media placement. Through target marketing, smart advertising, news-worthy pitches, and customer interaction, MaxEx cuts out unnecessary spending and fruitless endeavors, and instead, cuts to the chase, managing a crafted campaign which speaks to each restaurant's concept and capabilities.
In today's saturated restaurant climate public relations has become a vital operational component within the hospitality industry. MaxEx turns conventional marketing psychology on its head, staying ahead of the curve, and with a talented team that consists of seasoned public Relations, Marketing, and Social Media professionals, all of whom have extensive restaurant experience and an understanding and deep respect for the industry.
An award-winning food and travel writer, Linda contributes to such regional and national publications as Venü, Act Two Magazine, and Westfair Communications. Linda is the co-founder of the New England Culinary Group 501(c)(3), a support arm for the hospitality industry comprised of a vast array of talented individuals who specialize in providing restaurants and hotels with the necessary products, services, and guidance to create, open, and operate a successful business.