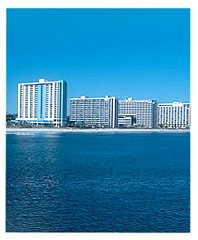 The Number One Source for Myrtle Beach Preconstruction Condos
We have up to the minute listings of the best pre-construction investment resorts in the Myrtle Beach-Grand Strand area in South Carolina. We list directily from the developers...no go-betweens...and we will help and advise you in investing in the fabulous and under-priced Myrtle Beach real estate market.
Headed up by David O'Connell, an eight year resident of Myrtle Beach; and Doug Clayton, with over 25 years expertise in 1031 Exchange and Real Estate Investing; New Resorts has an impeccable reputation for its integrity and marketing ability.
If you are interested in investment condos, you owe it to yourself to talk to the team at New Resorts.com. We have the finest resorts and best selection in the region.