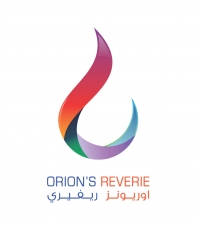 We are Orion's Reverie, founded in 2016 in Doha, Qatar. As a creative team, we go out of our way to get to the core of every project. We are passionate about our craft, and we challenge ourselves to leave a lasting impression with every piece of work.
We are a team of experienced professionals. Our lead members have proven professional experience in the animation and game industry under best companies. Our artists are globally recognized because of their extraordinary skills and our animators have solid experience as well, equipped with the best qualifications. With this team, we really want to bring out the best for you.
We are currently developing a game called Keshtat. Keshtat is a role-playing game set in the future, where the AI's commenced a rebellion against humanity and sought to conquer Qatar, and eventually, the world.
The word Keshtat is a Qatari word that means a journey or a trip, mostly associated with the desert.
You play as Saqr, a Qatari in his early twenties that will be involved in humanity's battle against the AI's. In his journey, he will be joined by some of his friends who each have their own reasons to fight. They will travel around various places in Qatar, facing several struggles as they search for ways to end the AI rebellion.