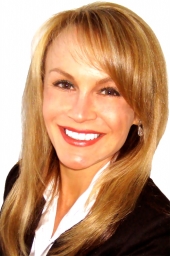 Founded by Stephany Akexabder in 2002, WomanSavers.com Free Date Screening Service is in the top 1% most popular women's websites in the world receiving millions of hits per month and is home to the world's largest database rating men's relationship history. WomanSavers is a revolutionary woman-to-woman social networking portal promoting safer and smarter dating decisions. It's free to search and free to post! Womansavers offers advice for women and men seeking information about relationships, dating, sex, marriage, divorce and safety. Registered members share their experiences with each other through open communications. WomanSavers features a radio program hosted by criminal and safety expert Susan Bartelstone who specializes in women's safety issues. In addition, WomanSavers has a volunteer physician on staff to help answer medical questions, plus over 200 volunteer representatives worldwide dedicating their time and efforts towards women's abuse prevention.

Infidelity expert and Dating expert, Stephany Alexander is the CEO of WomanSavers and author of the Online Dating Book - Sex, Lies and the Internet." Her second book, "The Cheat Sheet," co-authored by Rea Frey and published by Adams Media, discusses every aspect of infidelity, from catching cheaters to surviving infidelity and how to affair-proof your relationship. "The Cheat Sheet" is available on Amazon.com.

Frequently called on by the media as one of the nation's leading authorities on relationships, dating and infidelity, Ms. Alexander and her companies have been featured on: the Mike & Juliet Show (repeat expert), E! Entertainment, CBS Early Show, FOX Nationwide News, FOX Business, MSNBC, CBS, Sirius Satellite, Playboy Radio, KROQ, KIIS-FM and in "O" (Oprah) Magazine, Esquire, Glamour, USA Today, the Wall Street Journal, the New York Times, Chicago Tribune, Women's Business Magazine, Associated Press, National Enquirer and countless radio and internet shows. To interview Ms. Alexander, please email womansavers@womansavers.com.
Status

Private Company

Founded

2002