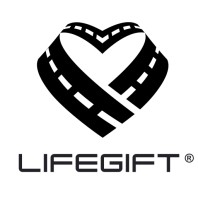 LifeGift builds apps to positively impact people's lives by conveying our attention, encouragements, and cautions virtually using emotion-based alerts.
LifeGift builds apps to enhance people's lives by conveying the presence of people who are important in our lives, to be with us, when we need them. Although we all want to be there 100% of the time for those we care about, this is not always possible due to our busy lives. LifeGift becomes the extension of ourselves to convey our attentions, encouragements, emotions, and cautions in a natural unobtrusive manner.
LifeGift Phone Distraction Alert is the world's first emotion-based app designed to prevent traffic accidents, injuries, and fatalities, involving distracted drivers and pedestrians using their mobile phones.
LifeGift is not simply set of messages, but rather a series of alerts, and messages that are triggered once certain situations arise.