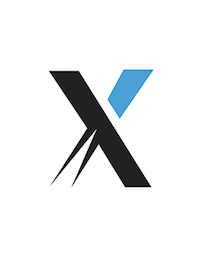 NaXum is an online marketing platform focused on providing businesses with innovative solutions to maximize their online growth through referral marketing. The professionals at NaXum have combined all three of their core solutions to create an integrated marketing system, predictive mobile application, and sales tracking software inside a platform they deploy as a private labeled domain specific system called Unify.

For over 20 years, NaXum's highly popular Builder Platform provides businesses with a wide range of cutting-edge solutions such as autoresponders, capture pages, live chat, email broadcasting, training centers, and social media sharing platforms. Their Unify Platform combines the remarkable features of the Builder platform with NaXum's Predictive Action Application and their proven commission tracking engine to create a seamless experience for both customers and administrators. Their engine's tracking modules include uni-level commissions, binary commissions, matrix commissions, party plan management, and more.

"We help businesses develop scalable platforms to continually expand through their very own referral marketing channel. Your channel reaches brand new customers by deploying our private label systems on both the web and mobile applications for your company's greatest fans. As your fans share your products and services with contacts in their circle of influence, your sales grow. The best part about our platform is that it's extremely user-friendly, and our integrated approach gives you the data you need to make real decisions and guide your strategy on an ongoing basis." - Ben Dixon, NaXum's CEO

For more information on NaXum, please visit their official website www.naxum.com

Book a demo or discovery session if you'd like to explore referral marketing for your own company.
Status

Private Company

Founded

1999

# Employees

63
Company History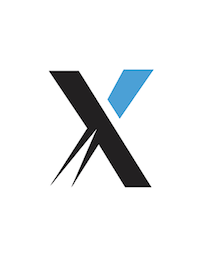 Our founder, Rodd Kirby, began his entrepreneurial journey right after graduation from Baylor University with the purchase of his first Texaco convenience store. After building and operating multiple locations then selling his Texaco business, he was introduced to a network marketing company by a waiter at a restaurant (Thanks Henry!), and quickly found his true calling.

As a single parent, Rodd was drawn to the freedom of working from home and jumped in full time building multiple downlines of tens of thousands of distributors. He personally witnessed the freedom and beauty of referral residual "mailbox" money and fell in love with the magical art of DUPLICATION, helping others find true freedom in their lives. To empower real duplication, Rodd began to invest money to create and provide free custom marketing tools for his personal leaders, which created massive success. This is when Rodd really found his purpose!

On New Years Day, Jan. 1, 1999, from a place of passion for the direct selling industry and following a year of frustration from licensing a marketing platform from another company... Rodd founded NaXum.com and began his vision to build his very own in-house custom marketing tools system from scratch.

The "BUILDER" Custom Marketing Systems are Born!

From the beginning, Rodd desired to create a one-stop-shop platform, which provided all the custom built marketing tools required to achieve real duplication and success. Contact management, capture pages, newsletter, sales funnels, autoresponders, targeted monthly lead generation packages, team co-op advertising, and robust email marketing created breakthrough recruiting results for dozens of top direct selling teams in the early 2000's.

In 2010 & 2011, key executive leaders Ben Dixon and Steve Russell joined the NaXum Team and expanded the NaXum platform to include done-for-you social media tools, text messaging, video email, and auto telephone-dialers.

After focusing for over a decade on the MARKETING side of referral marketing and serving 100's of thousands of distributors from around the world, the NaXum Team knew their next innovative step was to provide the rest of the modules required to run an entire Referral Marketing or MLM business. Shopping Carts, Genealogies, Affiliate/Multi-level Commission Engines, Real-Time Reports, Custom Pay Plan Development and Commissions Payment Systems all came together to build the industries first enterprise-level commissions and marketing platform.

By integrating commissioning and e-commerce to the NaXum BUILDER platform, a brand new style of software was born that was never before available in the network marketing and referral marketing industry... a complete commission tracking platform combined with a robust marketing system. Since the beginning of the Internet, these two systems had been separate from one another. The majority of companies were running two backoffices or paying for expensive integrations to put two or three or even four vendors platforms together. This has been the norm until our breakthrough idea created an integrated One-Stop-Shop platform to serve a company's entire needs (both marketing and commissioning) all inside one simple custom virtual office.

We Named This Breakthrough "UNIFY"

UNIFY is all about building relationships and creating individual freedom. The entire NaXum team understands the foundational success of any Referral Marketing company is built with successful relationships. UNIFY is your dream-come-true high-tech/high-touch platform that makes building relationships, tracking them and growing them easier than ever. What began as a passion to empower the stay-at-home parent to get real results with simple duplicatable marketing tools has grown into the NaXum Team of Referral Marketing Experts who love helping start-up and existing companies create magical success for their individual home-based entrepreneurs.

NaXum is a technology to unleash the magical power of your referral marketing!