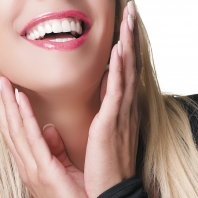 Need Porcelain Veneers or
Lumineers
?
Introducing the easiest way to find an experienced cosmetic dentist in your area
If you need to find an experienced cosmetic dentist in your area, let 1-800-VENEERS help you find the professionals you are looking for. Whether you smile needs painless porcelain Lumineers, fillings, implants, bonding, whitening or a simple cleaning, your smile is an important part of your appearance that deserves the best quality care that is available in your area.
If you are interested in sporting a whiter and shapelier, look into a set of Lumineers or Veneers that have been custom designed to fit your smile. These thin, durable and beautiful veneers require no drilling, shots or sanding and can last as long as twenty years. And, in addition to being painless and easy to apply, they are just as easy to remove if you choose.
With our help, you can find the latest and best dental services available. By using 1-800-
VENEERS
when you are looking for Lumineers, you will probably be able to find an affordable professional too. Let us help you find the people who can provide painless, effective and quality dental care for you and your family.