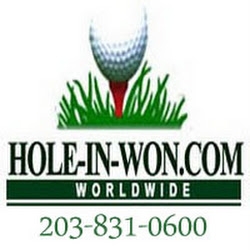 New York, NY, February 19, 2016 --(
PR.com
)-- These two new expanding golf tournament markets in the World, India and Chile will now have local representatives and field offices for the proprietary golf products and services of
www.hole-in-WON.com
.
Added on in India as Managing Director will be Anil Dev Editor-in-Chief of Golf Plus Monthly – the # 1 Indian Golf Magazine and Director of The Indian Golf Union, PGTI Professional Golf Tour of Indian and Stellar Sports Management New Dehli, 100192 India. In Chile will be Arturo Ojeda President of Play Golf Chile, Santiago Chile S.A.
Hole-in-Won.com continues to be the innovative source for new Golf Markets, Golf Contests and all Sports & Specialty promotions prizes across the World Wide web; they created Putting Contests over 20 years ago (now the # 2 contest in the world for prize insurance application) and have many exclusive, copyrighted and proprietary promotions for events like Disc Golf, Soccer, Basketball, Fishing, Trade Shows, and Casinos used by worldwide companies, organizations and entities in every industry imaginable like Harley-Davidson, NY Yankees, Mercedes-Benz. Diverse worldwide clients include Alaska Fish and Game, Universal Studios, Nelson Mandela Foundation, Carlsberg Beer, Vietnam Golf & Country Club.
"We are expecting after introductions with our golfing community to do much business, as this is very groundbreaking for the Chile Golf Industry," claimed Arturo Ojeda.
"We are excited to be selected as the exclusive and sole source for golf and sports promotions in India by Hole-in-WON.com," stated Anil Dev. Both gentlemen are leaders in their respective countries on golf tournaments.
To find out more about this company and their promotions available in these new countries, visit their websites,
www.hole-in-won.com
---
www.hole-in-won.com/India-Golf-Hole-in-won.html
--- and ---
www.hole-in-won.com/Chile-Golf-Hole-in-Won.html
or email vp@hole-in-won.com.
About Hole-in-WON.com Hole in One Insurance and More
Formulated as a fresh start up without peers in 1984, has grown into a 100,000+ client data base for promotions and events around the US and worldwide providing hole in one Golf Prizes Putting Contests for Golf, Specialty Prize Promotions and out of the ordinary contests like Digital Marketing w/ Facebook Twitter and Google credential compatibility with millions in contest prizes given away. If you are not using Hole-in-WON.com, you are simply paying more and getting less. Instant Quotes Consultation on projects and Services are always gladly and freely given
Media Inquiries:
Christian Mardones Sr.
CEO and Director of US and International
Hole-in-WON.com
203-831-0600
Toll Free: 800-959-5322
research@hole-in-won.com
http://www.hole-in-won.com
For more details about this press release or to schedule an interview with Christian Valenzuela, executive quoted within release, please e-mail research@hole-in-won.com.