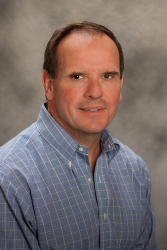 Albany, NY, June 22, 2016 --(
PR.com
)-- Bruce Kenison has been named National Sales Director at G&G LED, a leading manufacturer of wet location lighting. He is responsible for continuing the company's growth in the car wash, food processing and manufacturing industries, while expanding relationships and creating new business opportunities within the transportation, agricultural, warehousing and facilities management marketplaces.
"Bruce's thorough understanding of the industry, the needs of our customers and LED lighting further supports our ongoing launch of products and services into new commercial markets and eventually consumer households," says Jason Baright, president of G&G LED. "The applications are virtually limitless for our highly successful line of LED fixtures. Already a mainstay in certain sectors, our goal is to become the premier brand across all industries for cost-effective, highly-reliable LED lighting products designed for easy installation in harsh, wet environments."
Prior to joining G&G, Kenison served as National Sales Manager at Cast Lighting in Hawthorne, New Jersey. For nearly 15 years, he supervised and trained the company's national sales staff, identified new distribution opportunities and successfully penetrated numerous unconventional markets with zero account loss. Under his tenure, Cast Lighting increased sales from $0 to more than $10 million in just five years.
Before this position, Kenison also held executive positions with several leading consumer products, insurance and telecommunications companies. As Regional Sales Manager at Diamond/Triumph Auto Glass, he spent 10 years managing sales staff, representing the company's New England region, and developing and implementing comprehensive marketing and pricing strategies.
A resident of Ringwood, New Jersey, Kenison holds a Bachelor's degree in Management & Entrepreneurship from Pace University.
For more information on G&G LED wet location lighting, please visit www.ggled.net or call 800-285-6780.
About G&G LED
Headquartered in Albany, New York, G&G LED was founded in 2010 to fill industrial lighting needs for high-quality linear LED products, especially those suitable for wet locations and harsh environments. Since its introduction, the company has developed a widespread reputation for innovation and outstanding customer service, while rapidly gaining traction in the car wash, automotive, food/restaurant, transportation, industrial and agricultural markets.