The Sloane Clinic™ Launches the Latest Advancement in Cosmetic Thread-Lifts, Infinity InstaLift
The Sloane Clinic™, a leading chain of medical aesthetic clinics in Singapore and Malaysia providing advanced aesthetic dermatology and cosmetic solutions has launched Infinity InstaLift, the latest non-surgical facelift technique.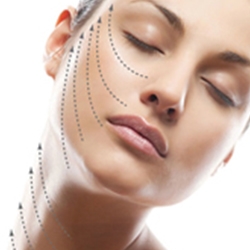 Singapore, Singapore, June 28, 2017 --(
PR.com
)-- Ageing takes its toll in the form of sagging jowls and wrinkles. Bucking this gloomy forecast, the cosmetic surgical industry has constantly innovated with newer and more effective techniques to keep faces youthful and supple. Advancements in cosmetic procedures mean you can now have a nip and tuck and show off the results within a week with no bandages in sight.
Among the plethora of anti-ageing treatments, the latest one taking the cosmetic industry by storm is the thread-lift, which experts say can help women beat wrinkles and jowls single-handedly without going under the knife. Earning its nickname from the use of strings, or threads, to lift, sculpt and shape the cheeks and lower face, the thread-lift is proving popular with women in their 30s seeking to reduce the first signs of ageing. So what exactly is the draw of giving your face the 'thread-lifting' treatment? That would be the fact that's it's scalpel-free, has a lower downtime and is relatively low-cost compared with other, more invasive treatments, but comes with a bigger payoff of greater lifting capacity compared to lasers and creams.
Latest iterations such as Infinity InstaLift, launched by The Sloane Clinic™ provide even more appreciable lifting effect, with two additional significant upgrades: It stays in place better thanks to additional hooks, and the threads (previously tricky to remove if anything went awry) dissolve in seven months, with benefits lasting up to two years. Plus, studies have found that by repositioning skin, these special dissolvable threads spur collagen growth in adjacent tissue. Newer versions allow a myriad of lifting, face contouring and even nose shaping benefits as they come in a variety of different lengths and thickness to suit specific facial areas. Extra-thick versions, like the new Infinity V-Lift performed by thread-lift expert Dr Kenneth Lee, create a more dramatic lift. "The initial result is immediate, unlike lasers, which require patience," says Dr Lee, who believes that threads can deliver, in just 30 minutes, 70 percent of the lift of a surgical facelift without the months of healing.
How does Infinity InstaLift work?
As skin loses suppleness and elasticity with age, this manifests as sagging skin, loss of facial definition and more pronounced facial lines. Infinity InstaLift created by The Sloane Clinic, utilizes specialized and intelligently designed dissolvable threads injected into specific areas of the face to reverse these signs of ageing by amplifying the skin's natural stores of collagen over the next few months. These biodegradable threads establish a scaffolding to support weakened tissues simultaneously lifting them to sculpt or redefine blunted facial features and reposition the skin for a natural, youthful and V-shape visage while forming a matrix for future collagen growth.
This multifaceted technique extends through a myriad of procedures including:
(1) Infinity V Lift, best for contouring and defining lower face and jawline;
(2) Infinity Rejuvenation, excellent for weakened areas such as nasolabial folds, nasojugal lines and other wrinkles or sunken areas on face using Infinity M threads which stimulate collagen production;
(3) Infinity Brow and Forehead Lift, great for elevating and repositioning brows to a more elevated optimal position;
(4) Infinity Nose Lift, to achieve a instant height and definition to nose shape using Infinity R threads and;
(5) Infinity Neck Lift, ideal for tightening double chin and other loose skin around the neck area to give a visibly tighter jaw and neckline.
Infinity Instalift is performed comfortably under local anaesthesia in under an hour. While some minor swelling or bruising may occasionally be experienced as can be expected from similar injection procedures, there is no need for long recovery time as patients can wear makeup and return to normal activities immediately after. The greatest draw of Infinity InstaLift lies in the fact that patients can see immediate visible results, which over the next year, continue to improve as their skin produces its own collagen matrix to supplement the thread-lift scaffold created. Results can last anywhere from 12 -18 months depending on the individual's ageing process and body's response to the threads.
For enhanced results, Infinity Instalift may also be combined with other aesthetic procedures such as Botox, Natural Fillers, Ultherapy or skin resurfacing lasers.
The Sloane Clinic™
The Sloane Clinic™ is a leading chain of medical aesthetic clinics in Singapore and Malaysia providing advanced aesthetic dermatology and cosmetic solutions. Managed by a strong diverse team of top doctors in the medical field, its efforts in championing innovation and adopting cutting-edge technology reward with the latest creation of a non-surgical facelift technique - Infinity InstaLift. Cleverly designed to lift ageing faces sans scalpel, Infinity InstaLift restores youth and defines facial features without the risks, costs, lengthy recovery time and possible scarring associated with traditional facelift surgery.
Infinity Instalift is available at The Sloane Clinic branches from S$1926. Price is inclusive of prevailing GST.
Contact
The Sloane Clinic
Melody Qwek
+65 6222 3728
www.sloaneclinic.com

Contact