An Industry "Disruptor's Disruptor" Shakes Up Peer-to-Peer RV Rental Market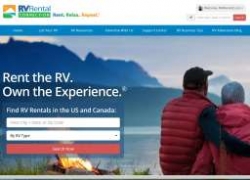 Chico, CA, December 08, 2017 --(
PR.com
)-- After just 1 year in business,
RV Rental Connection
has taken industry "disruption" to an entirely different level. Last week, during a phone conversation with a growth equity specialist at Norwest Venture Partners, CEO Bonnie Worthington is surprised and proud to find out her startup company has been identified as an "industry disruptor's disruptor."
Says Worthington, "That description fits us perfectly." The traditional RV rental industry has been disrupted over the past few years by Peer-to-Peer RV rental websites with a commission-based business model offering individual RV rentals from private owners.
Worthington continues, "We seem to be upsetting the apple cart by offering a Peer-to-Peer RV rental website and business model that private owners and the traditional RV rental industry is warmly embracing, but the industry disruptor's don't like. What makes us so different is we don't control the rental transaction or take a hefty commission from the owners' RV rental income and add-ons. We don't hold the the RV owners' income hostage, leaving what's left over to the RV owner. I like that we have inspired an entirely new business term: an Industry 'Disruptor's Disruptor.'"
Martin Onken, a traditional RV rental owner of a "managed" RV rental fleet is an annual speaker and instructor at the RVDA convention and the MBA RV Rental School. He told Worthington last month at the RVDA Expo that, "Your Company is so good for the industry. We have talked about you in our 20-Group." Onken's companies were RV Rental Connection's first client last year at launch. Since then, RV Rental Connection has grown their RV rental owner representation to include 30 states, plus members in Canada and hopes to have RV rentals in all 50 States, with more in Canada by the end of 2018.
Last month, Worthington and RV Rental Connection were honored along with several other companies in the US and around the world for their innovations and leadership with the Bronze Award in the following categories by the American Business Awards – Stevie® Awards for Women in Business.
· Startup of the Year (Business Services)
· Most Innovative Company of the Year (Business Services)
· Female Entrepreneur of the Year (Business Services)
· Maverick of the Year (Business Services)
·
Learn More
RV Rental Connection, Inc. is a Purpose Driven Company with a calling far more significant than earning big commissions from its RV Owners' transactions. RV Rental Connection is a Peer-to-Peer RV rental website for individual RV owners and dealers who want to connect with travelers wanting to rent a private RV or RV from a rental fleet. It is a company all about creating value for others, while enriching RV Owners' and RV Renters' lives through every means available. Company achievements and motivations are measured solely by the smiles and lasting memories they help others create, not by a bottom line.
At RV Rental Connection, the company name is all about what they do: Connecting others in a positive way through RV Rentals.
Contact
RV Rental Connection, Inc.
Bonnie Worthington, CEO
844-796-6545
RVRentalConnection.com
Local 530-487-8387

Contact