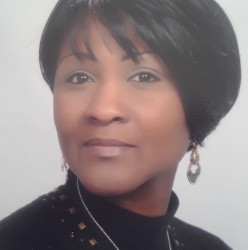 Columbus, OH, July 30, 2019 --(
PR.com
)-- Experience The Journey!
Inspiring books "Here And Now," and "Woman Where Are you?" were only the beginning. Morine is back to share stories, to inspire and encourage people to reach for a crown as they travel on life's journey.
If you have gone through the hurt; if you've gone through the pain, depression, suffered loss and experienced rejection, cross over to the other side and into victory. There is a crown that God has designed specifically for you. Exchange the cross for a crown on the healing journey.
"Exchanging A Cross For A Crown" is full of God inspired word, motivational stories and eye opening dramatizations of where some Christian's find themselves as they travel on life's journey today. It is with hope and anticipation that these stories will help someone, which is why Morine Slayton-Nixon shares them with her readers.
Author & Motivational Speaker
Upcoming Event: Austin, TX on Saturday, August 3rd, 2019.
Morine will be speaking at the One Woman Fearless Summit on August 3, 2019.
Location: Holiday Inn Austin North/Round Rock | 2370 Chisholm Trail, Round Rock, Texas - Limited books on hand
Available soon on Amazon.com and BarnesandNoble.com
For more information about Events and purchasing the book, "Exchanging A Cross For A Crown," please visit Morine Slayton-Nixon's Facebook page.