Biography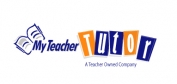 Emily Henry began her career in Oregon where she obtained her undergraduate degree at the University of Oregon followed by a Masters of Teaching from Pacific University.

Mrs. Henry taught in Southern California for 4 years (experience in all core subject areas). While there, she worked in underprivileged schools where she developed and taught after school remediation classes for both reading and math. In 2003 she moved to the east coast and began teaching for Fairfax County Public Schools. Over the summer, she partnered to develop a science unit for the Fairfax County curriculum department. Currently she teaches seventh grade math at Kenmore Middle School in Arlington, Virginia.

If you have any questions or comments, please contact Emily Henry at ehenry@myteachertutor.com.
Phone

(888) 49-TUTOR

Website

www.myteachertutor.com

Email

ehenry@myteachertutor.com

Address

523 8th St NE
Suite 104
Washington, DC 20002
United States