Biography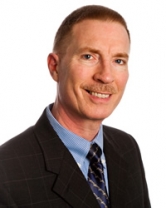 Pat first became aware of the investment potential of real estate during the booming market of the 1970's and while working with real estate clients as an accountant. He bought his first properties in the early 1980's and went into the business full time as a Realtor in 1985.

Hundreds of sales later, Pat is recognized as an industry leader. He has served as President and as Treasurer of the 7,000+ member Minneapolis Area Association of Realtors. He works to improve professionalism in the industry and has been a volunteer leader in the areas Fair Housing, Affordable Housing, and Governmental Affairs. Pat is known as a volunteer home buyer educator, having taught for over 15 years helping to educate first time home buyers in what to watch for.

In addition to his large conventional residential sales market, Pat has developed a strong relationship with major banks in assisting them in sales of investment and foreclosed homes . This new opportunity allows him to use his expertise in assisting new clients in learning the ways of the real estate markets.

Pat has a client-centered philosophy. Each buyer and seller has unique wants and needs. Pat coaches realtors on the need to act in the client's best interest. He is passionate about helping clients navigate the path to achieving their goal. Pat works with traditional buyers and sellers in the Twin Cities Metro area, and has a great deal of experience with first time buyers, investors, foreclosures, and short sales.
Phone

612.386.8902

Fax

612.455.1676

Website

www.ermetro.com

Email

pat.paulson@ermetro.com

Address

One Groveland Terrace #203
1 Groveland Terrace
Minneapolis, Minnesota 55403
United States