Jeffrey Devlin
Vice Chairman
Biography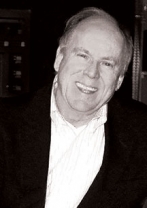 Jeffrey A. Devlin serves as the Vice-Chairman of CMG Holdings Group, Inc. Mr. Devlin has been the Chief Executive Officer of MediaLogic since 2003, a Director and the Chief Marketing Officer of The Broadsmoore Group since November 2011 and Executive Producer/Partner of Original Film, a movie production company, since 2002. He is also a senior advisor to Sirius XM Satellite Radio.

Mr. Devlin has also been a Director of Mojo Organics, Inc. (Formerly, Mojo Ventures, Inc.) since January 27, 2012 and of CMG Holdings, Inc. since December 2012.

Over the last ten years, he has placed $300,000,000 worth of new business with various advertising agencies around the U.S. Previously he served as a Senior Vice President of New Business Development for Doner Advertising, where he placed accounts with organizations including The Coca-Cola Company, National Football League, Atari, Sirius SM Satellite Radio and Intel.

Mr. Devlin served as a Senior Vice President at Lintas Worldwide Advertising, where he was also the Head of Television for accounts including The Coca-Cola Company, Heineken and General Motors. Mr. Devlin has over 25 years of advertising and business development experience. Over the course of his extensive advertising career, he has held various executive and creative positions, and gained significant insight in the beverage industry through his work overseeing the introduction of Diet Coke® and TAB® to the market for The Coca-Cola Company. He is a Member of the Board of Directors of the United States Equestrian Team, Somerset Hills Handicapped Riders, Board of Advisors of Atari, and Executive Committee for the Association of Independent Commercial Producers (AICP). He served as a Director of International Safety Group, Inc. from November 8, 2012 to July 2013, and a Director of Benaco, Inc. since November 8, 2012.

His industry honors include 17 CLIO Awards; 16 Andy Awards for advertising excellence; 21 Telly Awards for outstanding commercials; four Effie Media Awards; and a prestigious Gold Camera from the U.S. International Film Festival. His award-winning piece for Visa/Olympics is on permanent display at the Museum of Modern Art (MOMA) in New York.

Mr. Devlin received a Bachelor's degree from Bethel University in Nashville, Tennessee and completed graduate courses at Dartmouth College in Hanover, New Hampshire.
Phone

3123979100

Website

875 North Michigan Avenue

Address

Suite 2929
875 North Michigan Avenue
Chicago, Illinois 60611
United States