Biography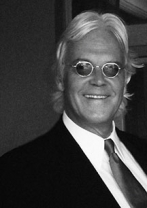 New Yorker Ron Burkhardt brings a rich history of experience as a consummate business and brand builder as Executive Chairman of XA, The Experiential Agency.

The innovative entrepreneur has won over 200 major industry awards and produced scores of ground-breaking commercials along with a famous Super Bowl spot that won acclaim from the Wall Street Journal, Ad Age, AdWeek and The New York Times. Most recently, via Burkhardt Ltd, Ron was the creative force behind dozens of high-profile, multi-media success stories for clients like Heineken, Town & Country Real-Estate, Sephora, Plaza-Athenee, and the Outdoor Life Network. He also conceived and produced a uniquely ambitious seven-city, national summer beach tour event for Volvo N.A. that included 30-foot sand castles, banner planes, seaside DJ's and new cars parked on the sands with Swedish models heralding features while collecting buyers' data.

Ron believes "The brand focus is ultimately at the heart of experiential engagement, and XA's thrust is to enhance clients' brands with a fusion of dynamic brand concepts and unique engagement venues. The agency has a strong history of success in creating spectacular results in all media forms to achieve its clients' goals, and we will build on those strengths to generate new excitement in the experiential arena."

One of the first to embrace integrated marketing campaigns in his role as Founder/CEO/Executive Creative Director of New York-based Burkhardt & Christy, Ron won blue-chip clients like BMW Motorcycles, Sony (he named and launched the Handycam), Falcon Jet, Time-Warner Music Group, ABC Radio Network, NY Hilton, Soho Soda, BellSouth, Madison Square Garden, Paramount, Bulova, the New York Yankees, Rangers and Knicks, and helped them build compelling brands.

Prior to forming his own agency, Ron had varied roles as Senior Writer, Creative Supervisor and VP/Creative Group Head for multi-national agencies DDB, Young & Rubicam and Lowe. He began his career at Campbell-Ewald in Detroit and later worked on Kraft, Dial Soap, Merrill Lynch, Kodak, Minolta, Coke, Philips, Olympus, and the Diehard battery.

Ron has been featured as an industry expert on CNN, NBC, CBS, Inside Edition, American Journal, WVVH-Hamptons and PBS-TV/Aspen and Executive-Produced films for the Independent Film Channel and the Palm Springs International Film Festival. He's also a noted contemporary abstract artist who originated the Notism and EarthScape genres of American art.

Over the years, Ron has served on many boards and engaged in numerous charities, including the Children's Cancer and Blood Foundation, Southampton Hospital, Sheltering Arms and the US Marines' "Toys for Tots," as well as the New York City Mayor's Office advisory board (where he created a powerful branding campaign that raised $2 million and built the Korean War Veterans' Memorial in Battery Park). He served seven years as Branding and TV Chair on the Board of Directors of the Miss America Organization in Atlantic City and Las Vegas, where he implemented changes and brought in key people that reversed prior Pageant TV rating declines and achieved new rating records.

Burkhardt, who currently lives on both coasts, grew up in Michigan and graduated with a BBA in Advertising from Western Michigan University. He later studied at the National Academy of Fine Art and the Art Students League of New York.
Phone

3123979100

Website

875 North Michigan Avenue

Address

Suite 2929
875 North Michigan Avenue
Chicago, Illinois 60611
United States