Biography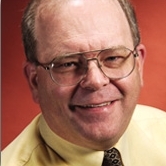 Jeff has over 25 years experience creating and producing business-to-business and consumer marketing communications. He joined Selective in 1985 as managing art director. On his way to assuming ownership of the agency, Jeff served in various creative, production and account service capacities. Prior to joining Selective Marketing, he operated his own design studio and served members of the "West End of the Bar Club" at the infamous (and now defunct) Moxie's in SouthPark.

Over the years, he has served as president of Charlotte Society of Communicating Arts and also as director of publications for BMA/Carolinas in the three consecutive years for which they were named Chapter of the Year by BMA International. He serves currently as Chapter Vice President.

Jeff and his wife Marcy have three daughters. He is a member of St. Ann's Parish, serving with the Communications Commission and the Choir. Other interests include woodworking and downhill skiing. He also volunteers his time and talents to the World Affairs Council of Charlotte, Charlotte's Community Food Rescue and Catholic Social Services.
Phone

704-342-3400

Fax

704-342-0333

Website

www.SELMARQ.com

Email

jrothe@SELMARQ.com

Address

6813 Fairview Road
Suite C
Charlotte, NC 28210
United States