Mark Layman
Senior Vice President and Chief Financial Officer
Biography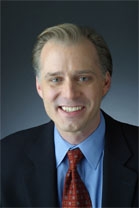 Mr. Layman started his career with Balfour Beatty Construction as a controller in 1989. Today, he serves as Chief Financial Officer with responsibilities including oversight of all financial services, analysis, and related policies, risk evaluation and management, information technology, and strategic planning.

In addition, Mr. Layman is a member of the company's Executive Leadership Team, which serves to guide and direct the strategies, future growth, and direction of the entire company.

Throughout his 19 years with Balfour Beatty, he has held
positions of increasing levels of responsibility including Vice President of Finance, Division Executive Vice President, Division Chief Financial Officer, and Treasurer.

Mr. Layman holds a B.B.A. in Finance from Texas A & M University and is currently a member of the Construction Financial Management Association.
Phone

214-451-1000

Website

balfourbeattyus.com

Address

3100 McKinnon Street
Dallas, TX 75201
United States