John Parolisi
Senior Vice President – Strategic Planning and Marketing
Biography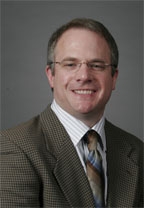 Mr. Parolisi joined Balfour Beatty Construction in 2005 as Senior Vice President of Strategic Planning and Marketing. He is responsible for leading strategy development and marketing efforts at the corporate level as well as partnering to enhance strategy and marketing in the operating divisions. In addition, Mr. Parolisi is a member of the company's Executive Leadership Team.

Mr. Parolisi began his career working as a project engineer at Fluor Daniel in 1987. In 1991, he joined the management consulting firm of McKinsey & Company and over the course of his six-year career there led project teams serving a wide range of industrial clients. Mr. Parolisi joined Sears in 1997 as Director of Strategy and Business Development in the Sears Home Services business. From there, he moved on to increasingly broader roles, helping to drive the creation and growth of Sears.com and eventually leading the Corporate Strategic Initiatives Group at Sears. In that role, Mr. Parolisi spearheaded the development and design of the new off-mall Sears full-line store concept, Sears Grand.

Mr. Parolisi holds a Masters in Management with majors in Strategy and Marketing from Northwestern University and a Masters of Engineering from Dartmouth College.
Phone

214-451-1000

Website

balfourbeattyus.com

Address

3100 McKinnon Street
Dallas, TX 75201