Ray Southern
Division CEO - Florida
Biography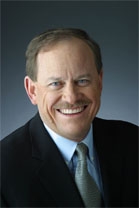 Mr. Southern began his career with Balfour Beatty Construction in 1973. Having spent his entire career with the company, he is currently a Division Chief Executive Officer for our company. In this role, he is responsible for executive management, oversight, and leadership for his division, generating project revenues in excess of $500 million each year. He is based in the company's Fort
Lauderdale Metro Office.

In addition to his role at a division level, Mr. Southern is currently a member of the company's Executive Leadership Team, serving to guide and direct the strategies, future growth, and direction of the entire company.

Throughout his 35-year tenure with Balfour Beatty, Mr. Southern has successfully served as Project Engineer, Estimator, Superintendent, Project Manager, Vice President, Senior Vice President, Executive Vice President, and Chief Operating Officer.

Mr. Southern received a degree in Building Construction from the University of Florida in 1973. He served as Director of South Florida chapter of the Associated General Contractors of America in 1998.
Phone

954-585-4000

Website

balfourbeattyus.com

Address

7901 S.W. 6th Court
Plantation, FL 33324
United States