Bob Hambright
Division President and CEO - Southeast
Biography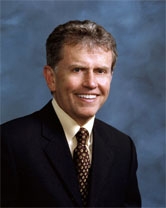 Mr. Hambright joined Balfour Beatty Construction in 2001, serving in his current role as Division President and Chief Executive Officer. In this capacity, his primary responsibilities include executive management and leadership of the Southeast Division office located in Charlotte, North Carolina and is also responsible for local offices in Atlanta, Georgia and Raleigh, North Carolina, as well as our Military Housing business.

In addition to his role at a division level, Mr. Hambright is a member of the company's Executive Leadership Team, serving to guide and direct the strategies, future growth, and direction of the entire company.

Mr. Hambright began his career in 1970 and has held a variety of positions including Project Engineer, Project Manager, Construction Manager, Regional Manager, Vice President, and President. Prior to joining Balfour Beatty, he served as President of one of the nation's largest construction companies. In that role, he was responsible for commercial, institutional, and government building markets on a global level, as well as heavy, civil, and equipment groups.

Mr. Hambright earned a B.S. in Mechanical Engineering in 1970 from Clemson University and in 1974 earned his M.B.A. from Winthrop University. He has served on the Board of Directors for the University of North Carolina at Charlotte's Athletic Foundation, the Board of Directors for the Winthrop University Foundation, and is a Guest Lecturer at the Winthrop University Business School. In addition, Mr. Hambright holds the distinction of Phi Kappa Phi honors.
Phone

704-319-4000

Website

balfourbeattyus.com

Address

3730 Glen Lake Drive, Suite 200
Charlotte, NC 28208
United States