Al Petrangeli
Division President - Florida
Biography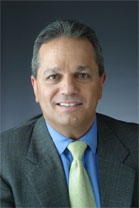 Mr. Petrangeli joined Balfour Beatty Construction in 1983 as Project Engineer for the Fort Lauderdale/Hollywood International Airport job. Today he serves as a Division President for the company, responsible for overseeing daily operations for projects with revenue in excess of $500 million each year. He is based in the company's Fort Lauderdale Metro Office.

In addition to his role at the division level, he is a member of the company's Executive Leadership Team, serving to guide and direct the strategies, future growth, and direction of the entire company.

Mr. Petrangeli was named Project Manager in 1988 and, in 1991 was promoted to Vice President, where he served for five years before being named Senior Vice President in 1996. As Senior Vice President, Mr. Petrangeli was in charge of operations for Central and North Florida.

Mr. Petrangeli holds a B.S. in Construction Engineering Technology from Spring Garden College in Pennsylvania. Currently, Mr. Petrangeli serves as Chairman of Greater Boca Raton Chamber of Commerce. He is a member of the Board of Trustees of Give Kids the World, on the Industry Advisory Committee at Florida International University and the Board of Directors of Enterprise Florida, College of Engineering Advisory Board. In addition, he is a graduate of Leadership Osceola, Leadership Orlando, and Leadership Boca Raton.
Phone

954-585-4000

Website

balfourbeattyus.com

Address

7901 S.W. 6th Court
Plantation, FL 33324
United States