Robert Pao
Managing Partner
Biography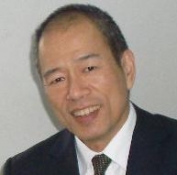 Globalite Shanghai, co-Founder (Since Jan. 2008)
Team Leadership, Business Development, Client Relationship, Process Improvement, General Management

Emerson Network Power, General Manager (July 1996 - Mar. 2003)
Managing the sales and services team in Taiwan.

Emerson, Business Development Manager (May 1995 - Aug.1996)
Looked after non-organic growth opportunities of Business Units of Emerson.

IBM, Marketing Manager (Nov. 1984 - Apr. 1995)
In charge of design, development, support, product management of branch banking solution.
Phone

+862152584968

Website

www.globalite.cn

Email

robert.pao@globalite.cn

Address

B6, 8F 526 Lao Shan Road
Pudong
Shanghai
China