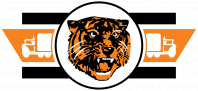 Peoples Services, Inc. is a network of wholly owned 3PL companies, including Total Distribution, Peoples Cartage, Central Warehouse Operations and Terminal Warehouse, with over 8 million square feet of public and contract warehouse space. Peoples Services operates over 45 facilities across seven states with over 20 registered FDA food distribution facilities. In addition to medical and food grade facilities, the company specializes in the storage and handling of chemicals, polymers and plastics with a range of temperature-controlled and intermodal options available. Peoples Services also offers award-winning transportation, logistics and fulfillment services. For more information, visit www.peoplesservices.com.
https://www.peoplesservices.com
Status

Private Company

Founded

1914

# Employees

900
Company History
Peoples Services, Inc. is a third generation, family owned company that traces its history back to 1914, when it operated in Massillon, Ohio as a moving and storage company. In 1947, Ray Sibila, owner of Sibila Trucking, bought Peoples Cartage and Storage Company. Ray also purchased the Mayflower Agency buildings in Massillon and secured U.S. Mail contracts, hauling U.S. mail on both an interstate and intrastate basis. In 1954 Peoples Cartage had become one of Massillon's important businesses, entitled to recognition in the "Stark County Story." In 1957, Ronald Sibila joined the company after serving three years as a navigator in the U.S. Air Force.
In the late 1960's Peoples Services branched into public warehousing while continuing to grow and expand the existing businesses. In 1991, Peoples Services, Inc. was formed as the parent company of Peoples Cartage and related companies. In 1993, Peoples established their headquarters in Canton, Ohio. In 2001, Douglas Sibila, a third generation family member was named President and Chief Operating Officer. In 2002 and 2003, two more companies were acquired and Doug was named Chief Executive Officer and Ron Sibila remained Chairman of the Board. In 2010, Peoples acquired Terminal Warehouse, doubling the size of the company. In 2013, we purchased Central Warehouse Operations that had two locations in Michigan and one in Dayton, Ohio and in 2015, Style Crest Logistics with eight locations in the Fremont, Ohio area. In 2017, we acquired B&M Storage that offers cold storage in Winston-Salem, NC. Our most recent acquisition in April 2018 of the Grimes Companies in Jacksonville, Florida, included four locations and expanded our regional footprint to the Southeast.
Peoples now operates 45 third party logistics warehouses in Michigan, Ohio, North Carolina, South Carolina, Virginia, West Virginia and Florida, providing over 8 million square feet of public and contract warehouse space.
Peoples is an asset based network of companies dedicated to providing 3PL services specializing in handling commodities from chemicals and plastics to food grade (temperature controlled storage) and consumer goods. Services include transloading bulk material from rail to bulk pneumatic tank trucks, drumming, packaging/repacking services, e-commerce fulfillment, inventory management and transportation. We own our own fleet of trucks and offer on-site transportation brokerage and management services.
Peoples Services is committed to going beyond logistics for a better solution. With over 100 years of experience and business excellence, we provide supply chain management by working with our clients to help solve distribution challenges, while reducing costs. We strive to provide a safe, comfortable working environment for our valued employees and we are a member of the ACC (American Chemistry Council) Responsible Care Program.