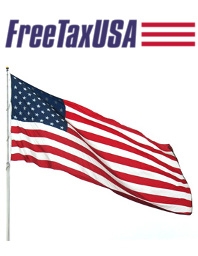 Tax Services
Straight forward pricing makes FreeTaxUSA.com an easy decision. We let you know from the beginning what you can expect to pay for each of our services. When you file with FreeTaxUSA.com you'll be getting high quality tax preparation and the best value for your money. When we say free, we mean free. For those products that do cost, you can be confident that you are getting exceptional value for every dollar.

Tax Software for the Self Employed
FreeTaxUSA helps small business owners prepare and file their taxes. Our free service includes everything you'll need to complete your tax return. Simply follow the step-by-step instructions and our software will do the rest. The online software helps guide you through the deductions, credits, and write-offs you deserve. Federal tax filing is always free, state returns are only $9.95. e-File is included.

Online Tax Extension
Software Easy step-by-step instructions help you complete your tax extension quickly. Once you are ready to file you have the choice of e-filing or mailing your extension. If you decide to mail your extension the form you need will be filled out for you.

Prior Year Tax Filing
If you missed the previous year's tax deadlines you can still prepare and print your taxes online. Many tax filers that miss the deadline actually have a refund waiting for them! If you owe taxes filing now is the best option to reduce fines and interest payments to the IRS. Stop worrying about your prior year return and finish it today!

Amended Tax Returns
The forms you need to file your amended return are included for your convenience. In addition to form 1040x you will also have any additional forms included at no cost. All calculations are guaranteed. If you have any questions our unlimited free support is here to help. You will get the answers you need to file your amendment quickly.
Status

Private Company

Founded

2001