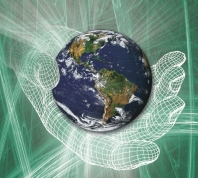 AHead Business Solutions Ltd. (AHead) was founded with the objective of providing a full range of business development and consulting services. The founders of the company come from the full spectrum of the business community: management, sales, marketing, business/product development, finance and technology. In addition to their own skills and experience AHead draws on a field of consultants with experience and knowledge to provide the most experienced team available.

AHead has 4 main strategic divisions:

VTS & E division:

Development of VTS& Exhibition environments
Hosting of VTS& Exhibitions
Managing VTS& Exhibitions
Promoting VTS& Exhibitions

Consulting & Business Development division:

Preparation of Business Plans
Market Research and Industry Analysis
Economic Feasibility Studies
Capitalization
Market and Strategic Planning
Sales and Distribution Strategy
Business Promotion
Market Development

Website Development division:

Constructing websites according to customer specifications
Providing necessary and unique graphics for each site
Providing animation in order to simplify verbal explanations
Hosting websites
Providing e-commerce platform

Website Optimization division:

Search engine positioning
Website submission
Advertising - including banners and press releases
Email campaigns

Step AHead & benefit from our experience.
Status

Private Company