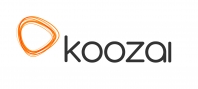 Koozai is a Digital Marketing Agency driven by results and with a history of success.

Based in Southampton, Hampshire the company was started in 2006 by Managing Director Ben Norman. Since then, the business has grown exponentially in all aspects year-on-year. With diversified services comes greater versatility, particularly in the ever-changing field of Internet marketing.

Clients benefit from professionally run Pay per Click (PPC) campaigns with expert Google AdWords Management. Impact Media also offers a full range of Search Engine Optimisation (SEO) services, including general site optimisation, SEO copywriting and link building programs. All of this is supported by analytics services, including a standalone Google Analytics service. There's a single point of contact throughout every project, giving familiarity, convenience and greater service too.

Our packages are built around individual client's needs. There's no one size fits all blueprint. Koozai are a dedicated search marketing agency; we don't shift our attention to anything else. This focus allows us to really understand the industry and pass on our specialist knowledge to clients.

Here are just some of the reasons why companies choose Koozai:

- We employ a team of knowledgeable & dedicated search marketers
- Focused on results
- Bespoke SEO & PPC packages to suit the needs of clients
- No lengthy tie-ins or contracts
- Track record of success for UK and international clients
- Single point of contact
- Complete transparency throughout

We work with clients ranging from small start-ups to globally recognised brands such as The University of Cambridge. Companies using our service come to us from right across the UK and beyond. If marketing your business online is important to you, get in touch for a no-obligation assessment of how we may be able to help you.
Status

Private Company

Founded

2006

# Employees

17
Company History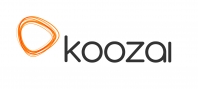 Koozai (formerly Impact Media) was founded in 2006 by Managing Director, Ben Norman. With offices in Southampton, this Hampshire SEO Company, offers services to a businesses throughout the UK in a wide range of industry sectors.

The company has grown steadily since its inception and currently has 12 employees specialising in search engine marketing services.