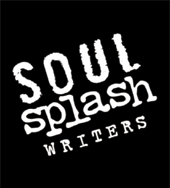 Visit us on the Web at www.soulsplash.com
Tired of boring copy that sits on the page like so much black ink?
In need of that "something more?"
OPEN YOURSELF up to a New Word Order--a world of possibilities.
Soulsplash Writers is an international marketing, consulting, and copywriting studio for print and online outlets. Working closely with wonderful clients--from New York Times best-selling authors to design and Web firms across the U.S. and Canada--we've established ourselves as a premier wordhouse: the place to turn when you want to put your world in words.
Beyond the hype, we simply love helping you find your success one fabulously delicious little word at a time!
The time has come for you to feel the power of words, intimately, precisely, perfectly.
It's time for you to Soulsplash!