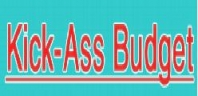 Wild secret inc introduce kick-ass budget app to manage your monthly budget which is tested by financial experts.

Wild secret inc is a privately held corporation that was registered in 1993 when the principal was "forced to retire early" from banking due to restructuring.

A kick-ass budget application will accomplish all your goals without graphs and other outdated techniques. The most exciting feature of kick-ass budget planner app is 'not time consuming' and receiving 'Automatic alerts', especially when your expenses exceed your Set Limit for the month.

Budgets are necessary to keep proper records so as to determine the best use of your money. The fast pace of life, now dictates a new age of budgeting - individual responsible budgeting" regardless of your status.
Status

Private Company

Industries