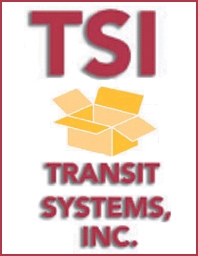 TSI has been in business for over 16 years. We specialize in long-distance shipments of two kinds:
Small Moves of household items such as furniture (1-15 items total)
Small freight shipments (items that are boxed or crated)

Our service is ideal for those who don't frequently ship large items over long distances. Dealing with movers and freight carriers can be confusing and difficult. We make it easy because we explain everything up front, so there are no surprises or hidden charges.

TSI offers several ways to move furniture and freight of all kinds. Each offers advantages for making small moves or shipping large items. A TSI shipping specialist will help you determine your best shipping option for furniture shipping, shipping antiques, shipping large appliances, shipping household goods or office equipment, or shipping crates or pallet loads. If it's bigger than a parcel, TSI will ship it.
Status

Private Company

Founded

1989
Company History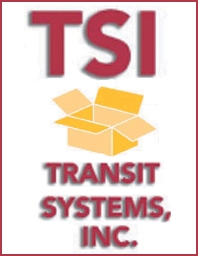 TSI was founded in 1989. We began as a discount broker of shipping services to mail and parcel centers. With the growth of the Web, we've been able to offer our services directly to consumers. We give you low discount pricing from national carriers, and we handle all scheduling, paperwork and details.

We began by shipping boxed and crated items. Later we expanded our services to include unpacked items like furniture and other household goods. We are licensed and bonded (USDOT Number: 517872) and we emphasize personal service, which has created a lot of happy customers. We're very proud of that.