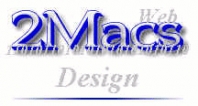 Our Vision
2Macs Web Design and Hosting Inc. is the global technology firm that is changing the Internet advertising world. We offer consumers superior web designs and hosting services at affordable prices.

"The idea of charging excessive prices for what boils down to simple websites belongs to the last century. 2Macs gives people new power to advertise their business on the Internet by taking advantage of new technologies and exceptional customer support".

2Macs Web Design and Hosting – Your Global Internet Website Design and Hosting Company

2Macs aims to delight you by offering both free and low cost, professional website design services, superior hosting and exceptional customer support via next generation tools and technologies. 2Macs mission is providing simple, reliable and friendly Internet services that work. We aim for people to communicate via their own website with current and prospective clients, friends, family and colleagues with more flexibility, more cost effectively and better quality than previously imagined.

The rapid proliferation of the Internet brought almost instant Internet advertising of all types. Now with 2Macs and advanced technologies anyone around the world has a real choice in obtaining Internet website presence for their business. No longer beholden to a handful of companies or the person that lives down the street, 2Macs customers enjoy professional web designers and 24/7 support personnel. At 2Macs we take the time to explain questions to our clients so there is no mystery or confusion; we are always here for our clients and there are never any hidden fees.

2Macs is promoting further adoption of high quality technologies and works with world class companies that share our vision to provide better and more cost effective ways for people to get their business and services on the Internet. 2Macs is working hard and expanding to new platforms and new services.

2Macs concept is simple and it works. If you run a business, especially a small business, you probably can't afford IT people on your staff and surely can't afford most web design companies of today. 2Macs is changing the way the world's businesses of today advertise on the Internet.

The Internet and Internet advertising is still in it's infancy and 2Macs will lead these innovations forward – beyond what we can imagine today.
Status

Private Company

Founded

2001
Company History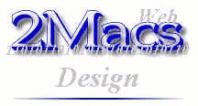 2Macs Web Design and Hosting Inc. was founded in 2001 to provide consumers and the small business owner cost effective alternatives for their Internet advertising needs. 2Macs is a premier provider of website design and hosting services for customers worldwide to build their information-technology and Internet advertising needs. 2Macs, through its direct business model, designs and customizes services to customer requirements, and offers an incredible support structure. Information on 2Macs Web Design and its services can be obtained at www.2macswebdesign.com. Media Contact: media@2macswebdesign.com