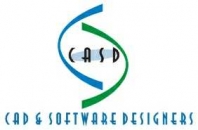 CAD & Software Designers is a professional web design team located in Delhi, India. Our web designers specialize in best-in-class custom web design services including web development, ecommerce and web promotion services, interactive learning products such as CBTs and IBTs.

You can trust us to guide you in all aspects of web design, web promotion, website development, including custom graphics, e-commerce solutions, shopping cart set-up, and more! Our design objective is to always deliver an attractive, concise, easy to navigate website with only the best custom-designed graphics.

We strongly believe that good web design is only the beginning of an effective website strategy. Effective web promotion completes the package. CAD & Software Designers provides you with a full range of web promotion services designed to get your website noticed.

Additionally, we provide website outsourcing, web maintainance, hosting, domain name registration and graphic design, all in a fraction of the time of our competitors.

Don't forget the incredibly economical price, due in part to our low overhead. You deal directly with experts working on your website, cutting out the middleman, and consequently, the middleman expense. We'll learn your needs and create just what you require, no templates, no over-the-top techno-speak here!

CAD & Software Designers take a fair and honest approach and conduct our business under the highest ethical and professional standards. Remember, our job is to make your job easy.

Status

Private Company

Founded

2000

# Employees

15
Company History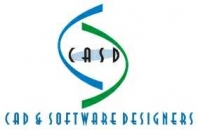 CAD & Software Designers is a group of freelance web designers, website developers and web marketers and it was founded in 2000. We are based in New Delhi, India, we successfully work with clients from all over the world. We were excited about the possibility of running our business in the most efficient and innovative way - by telecommuting. CAD & Software Designers has been providing quality website design, search engine promotion, web development and offshore outsourcing services for over 3 years. Our clients include professionals working in the IT sector, small and medium businesses, government and non-government organizations.

We take full advantage of new technology, all communications are done via phone and email. We do not commute and work primarily from home-offices. This reduces our costs, and we pass the savings on to you. Telecommuting is the ideal way to provide global markets with digital products and services. It's also an environmentally friendly way to do business that's quickly becoming a standard practice.

Our freelance services are some of the most innovative and profitable solutions on the Internet market today when it comes to website design, offshore outsourcing, hosting, domain name registration, hosting, web marketing and development strategies.

Since we are a network of freelance web designers, developers, promoters, illustrators, animators / flash experts, we are able to pass you the cost advantage. There are no offices, full time sales or billing staff or advertising costs that inflates your costs. When we need more freelancers for our project, then our core staff collaborates with a network of specialized freelancers available on short notice. Depending upon the engagement, we put together an appropriate team. You will find hiring us unusually reasonable, yet you get the best quality in best turn-around time. We providing you with the very personal service you need.

If you are looking for an effective website that integrates quality website design, search engine optimization and website development or looking for offshore outsourcing services, we would be happy to provide you with a solution. We are not limited by our location - you can be anywhere in the world and we will be able to establish a good working relationship with you.