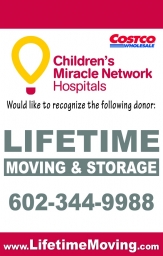 Lifetime Moving & Storage
Our Mission, Vision and Values
We are in the business of helping families and businesses move forward towards a new successful beginning, with minimum stress and hassle. Guaranteed Value in all that we do is what we strive for. Our company culture, exceptional customer service and integrity are raising the bar in the moving industry. Most of our clients come to us by referrals and become clients for life. Here is why choosing LIFETIME Moving & Storage is your next great decision:
Our mission is to provide high quality moving and relocation services by a staff dedicated to building the finest national relocation company. We are committed to deliver exceptional value which results in more time and money savings to you!
We offer security! You benefit from over 36 years of combined experience, trained, uniformed an background checked staff, high tech office and trucks management with top of the line equipment. No shortcuts here!
On time services! LIFETIME Moving & Storage has over 200 contracted carriers nationwide and 20 international forwarders! We even pay you $50 per day, if we are late! But you should know that we are on time 99.8% of the time.
Guaranteed Quality and Transparency! From the initial estimate to final drop off. LIFETIME Moving & Storage is fully FMCSA licensed, bonded and insured and a proud member of the BBB, certified with American Moving and Storage Association. This brings you peace of mind, knowing that your goods are in good hands!
Competitive rates at top quality service! We guarantee to beat any binding written quote from "A" rated Mover.
We offer free services with every move, as blanket wrapping furniture, up to one month free storage, disassemble and reassemble and we don't have a fuel surcharge! And more...call our Moving Consultants team today to find out how we make your move flawless and at a rate to fit your budget.
Call us today for your free binding estimate (800) 219-1760 or visit www.LifetimeMoving.com