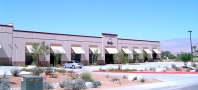 Golf Outlets USA is home to Confidence Sporting Goods, inc., the famous golf manufacturer from Palm Springs, California and manufactures and supplies a wide range of golf equipment, including golf clubs from major brands such as Confidence, Prosimmon, Forgan, Young Gun, Texan Classics, Chicago, Ram, Jax and Hippo.
Golfoutletsusa.com sources its products from across the world in huge quantities and by selling direct to the Golfer, it can pass the massive savings on.
Through stores in the USA and Europe - Golf Outlets USA can offer the lowest prices found anywhere in the world and at the same time can provide outstanding customer service and professional advice.
Golfoutletsusa.com has a thriving mail order and e-commerce business based on the same principles of great pricing and service. All orders received by 3:00 pm PDT are shipped out that day via UPS (weekdays only). Check the Shipping Policy link for more details on shipping.
Golf Outlets USA also supplies an extensive range of Golf Balls, Lake Balls, Golf Trolleys, Golf Accessories, Golf Bags, Golf Clothing, Golf Shoes and Golf Clothing. By purchasing in bulk and selling direct – Golf Outlets USA can offer up to 85% off recommended retail prices.
In addition to its extensive range of Golf Equipment, Golf Outlets USA offers discounts of up to 80% on its Confidence range of Equestrian, Canopy and Fitness Equipment products.
Golf Outlets USA - www.golfoutletsusa.com