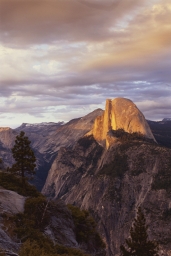 Y*explore Yosemite Adventures is a socially responsible company offering Professionally Guided Hiking Tours and Photography Workshops in Yosemite National Park. We will provide educational services that follow Leave No Trace principles and ensure that the ecology of the park will not be compromised.
The mission of Y explore Yosemite Adventures is to encourage park visitors to connect with Yosemite through outdoor experiences that deliver unique photographic opportunities and lasting memories.
Our Tours - Certified wilderness guides provide security and safety while exploring Yosemite's scenic terrain. Our richly experienced photography guides focus on offering expert advice to clients while shooting in prime locations within the natural setting of the park. We outfit every tour with communication devices, navigation tools, and first aid equipment.
Our Guides - Each proven leader possesses fundamental outdoor survival skills and a wealth of experience hiking, backpacking, and guiding throughout Yosemite's wilderness. All guides are required to obtain first aid training and complete Leave No Trace outdoor ethics courses. Our accomplished photo guides specialize in natural photography and have attained several publishing credits. Every guide also owns a vast knowledge of Yosemite's terrain which allows us to offer many unique specialty outings throughout the park in all seasons.
The feedback we receive from our clients has been tremendous, and we strive to continue to provide the ultimate customer care to every visitor.
Anyone with a sense of adventure and a love of the outdoors is encouraged to join us for a day on the trails to share memories of a lifetime. Individuals, Groups, and Families are welcome.