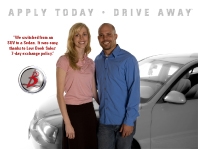 Low Book Sales is the fastest growing car dealer and is among the largest businesses in Utah. The first Low Book Sales location started in Salt Lake City, and took off with amazing success. www.lowbooksales.org
Low Book Sales was able to establish a niche market for itself by offering quality pre-owned vehicles at affordable prices. But the focus was more on quality from a consumer standpoint. It was quickly discovered that clients would not refer their friends and family members to a car dealer who merely took them for an expensive ride. In order to get the repeat business needed to survive in the market, Low Book Sales had to genuinely step up and meet the quality demands of its clients. www.lowbooksales.us
This business model took off for Low Book Sales, and once again, they rocked the automotive market in Utah. After several years of success, plans were drawn up for the location known as Low Book Sales of Lindon. This facility was to be a masterpiece. It is truly a vision with marble floors, plasma televisions, cherry wood enclosures, and pure glass offices. Low Book Sales of Lindon launched in July of 2005, and has held a strong market share in Utah county since its inception.
Just shortly after the launch of Low Book Sales Lindon, investors found a property in Ogden City. Soon plans were drawn up, negotiations were completed, and on March 1, 2006, Low Book Sales Ogden opened for business. The Ogden facility of Low Book Sales was reconstructed from the inside out with new marble flooring, cherry wood enclosures, and plasma signage. The outdoor sign for Low Book Sales of Ogden is among the largest signs on Ogden's famous Wall Avenue.
Today, Low Book Sales is the highest volume dealer in the state of Utah, cornering over 40% of the used car market share, and encroaching further into that market every day. Low Book Sales is also the most branded car dealer in the state of Utah according to Brand the Brain, an independent perceptual study conducted in 2006.
Location 4 of Low Book Sales is in the works, and it will be formally announced during Q4 of 2007. The new construction will be modeled after the ever popular Low Book Sales Lindon facility.